CheckMyCCTV™ is a proactive maintenance software solution to remotely monitor the status of multi-brand, multi-location CCTV systems, to ensure they're working and fit for purpose 24/7.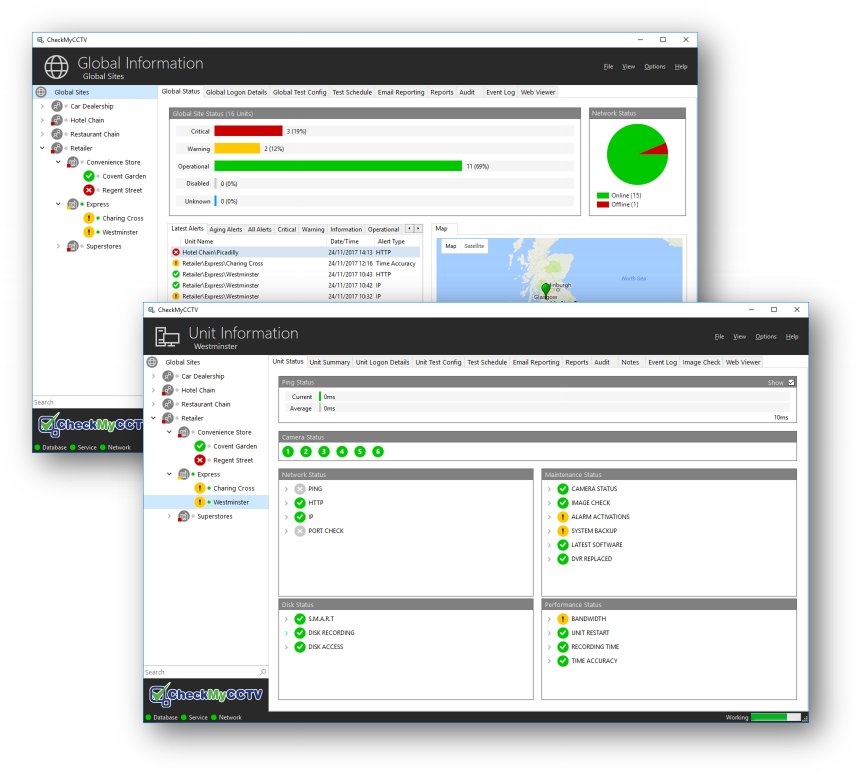 CheckMyCCTV™ automatically logs into each CCTV system remotely every hour and performs a number of maintenance checks, such as Camera Status, Disk and Recording Status, Time Accuracy, and more.
Issues are detected and reported when they occur, and service teams can be sent Status Report emails showing which systems require remedial action.
For more information on CheckMyCCTV™ and how to set up your free trial, please contact us